When we met Rachael and Donald with two sisters each helping them with their plans, we immediately knew that their wedding was going to be a fun, family affair. They both loved Rockliffe Hall from the moment they saw it, so their wedding venues were very easily decided upon. The ceremony was to be at St Johns Church on Neasham Road which was her local church that they both attended, foloowed by celebrations at Rockliffe. We have always been struck by how friendly and welcoming the Chinese community are from weddings we have photographed in the past and Donald's Nigerian relatives were no exception as well as bringing their colourful traditional dress to the wedding, their enthuisiam and sense of fun, made this the perfect wedding celebration.
Rachael opted for a traditional white wedding dress but wanted to also incorporated a Chinese feel and so decided to change into a beautifully embellised Chinese dress and with a little persuasion from Stan and Rachael, Donald choose to compliment this with Nigerian national dress for the evening festivities.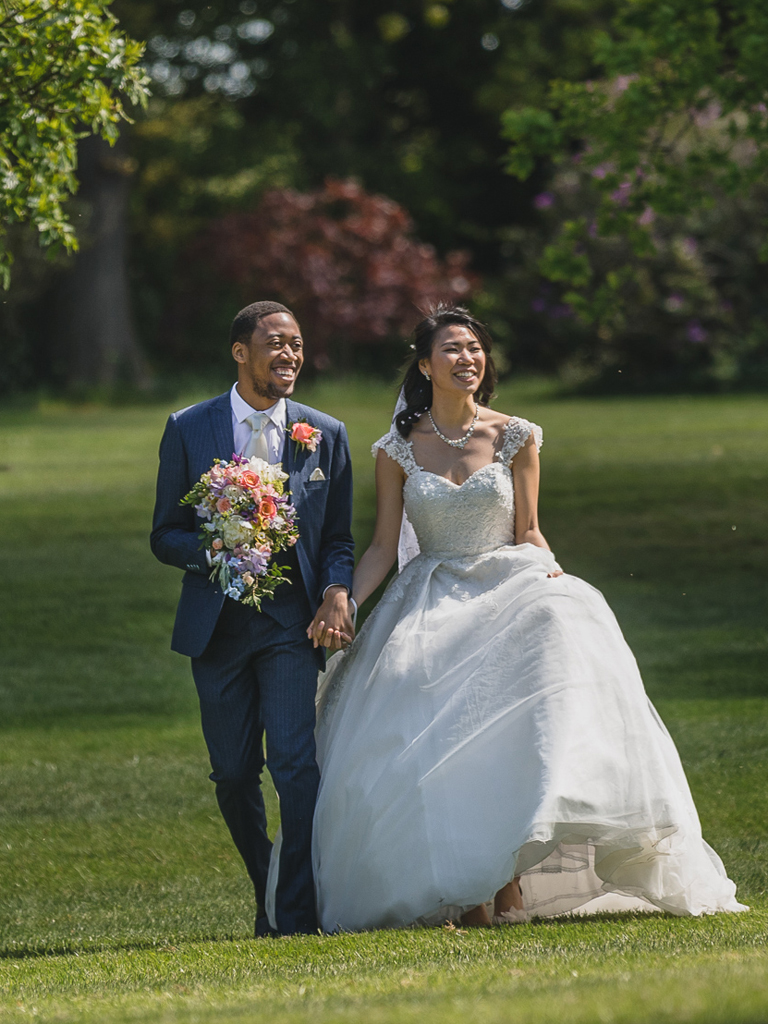 What Rachel and Donald had to say about us...
Honestly the loveliest people and amazing art their photography as well as looking after their customers.
Booked for our wedding and can say they not only took the best photos but also took care and helped throughout the wedding as well.
Would recommend to everyone no matter the distance or occasion.

Would definitely give them 10 stars!
If you like our style of wedding photography...
We would love to hear from you and all about your wedding plans give us a call on 01325 382555 or send us an email to info@stanseaton.com