A BEAUTIFUL RURAL RETREAT
Welcome to part 4 of our top 5 part series on our favourite wedding venues. This week we are featuring a 4 star, luxury family owned country-house hotel with some of the most perfect gardens you will ever see - Headlam Hall!
Headlam Hall is a beautiful, rural retreat that has been owned by the same family for over 40 years. The venue features a luxury spa, 9 hole golf course, 38 luxury bedrooms & suites, plus The Coach House - a dedicated building that can be exclusively booked for your wedding.
This quintessentially English Country Hotel is set in beautiful walled gardens (that really are to die for!), Headlam Hall uniquely combines the romance of an old English country house with a contemporary approach to your wedding day. Plus, the venue delivers the promise that it will only ever host one wedding per day.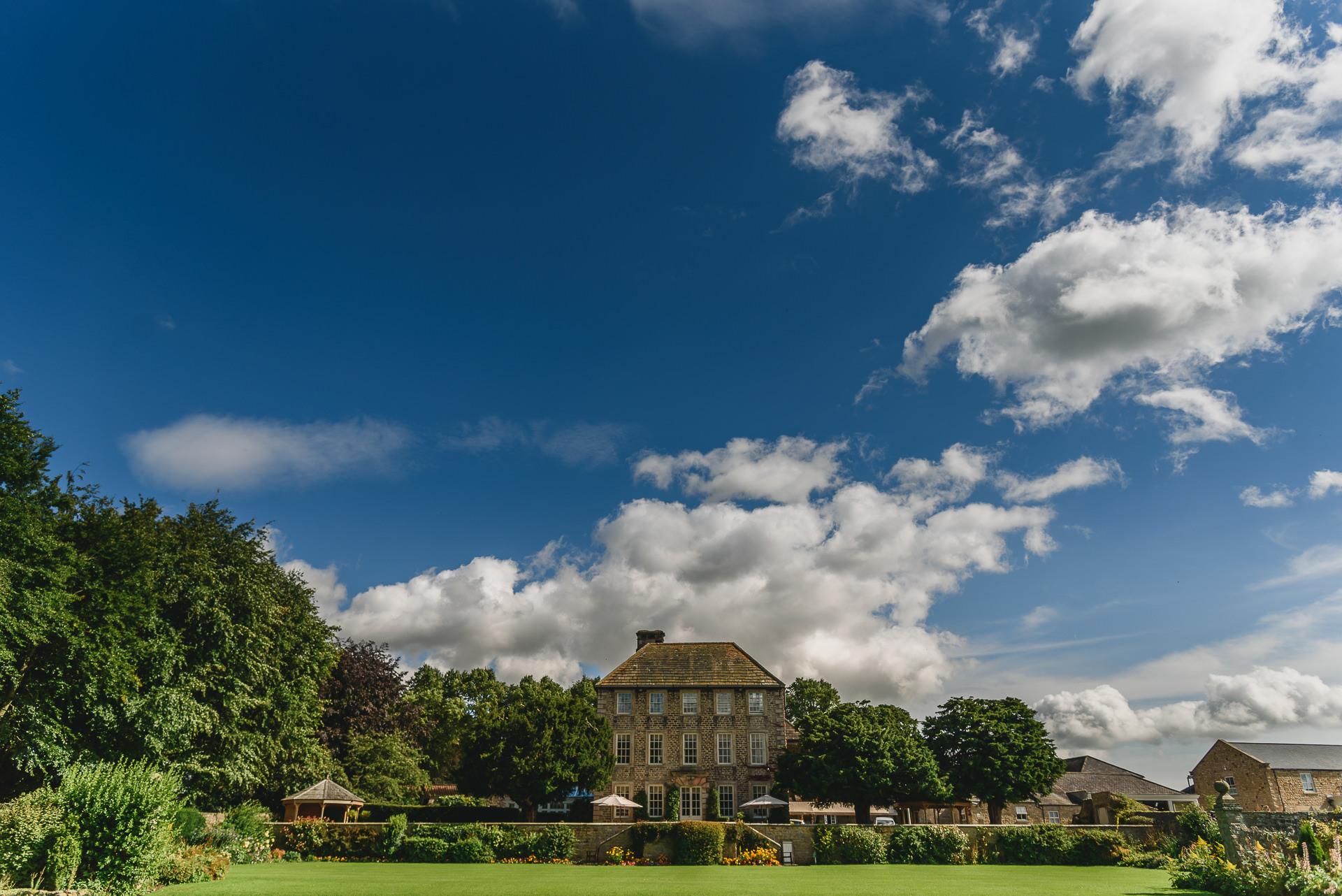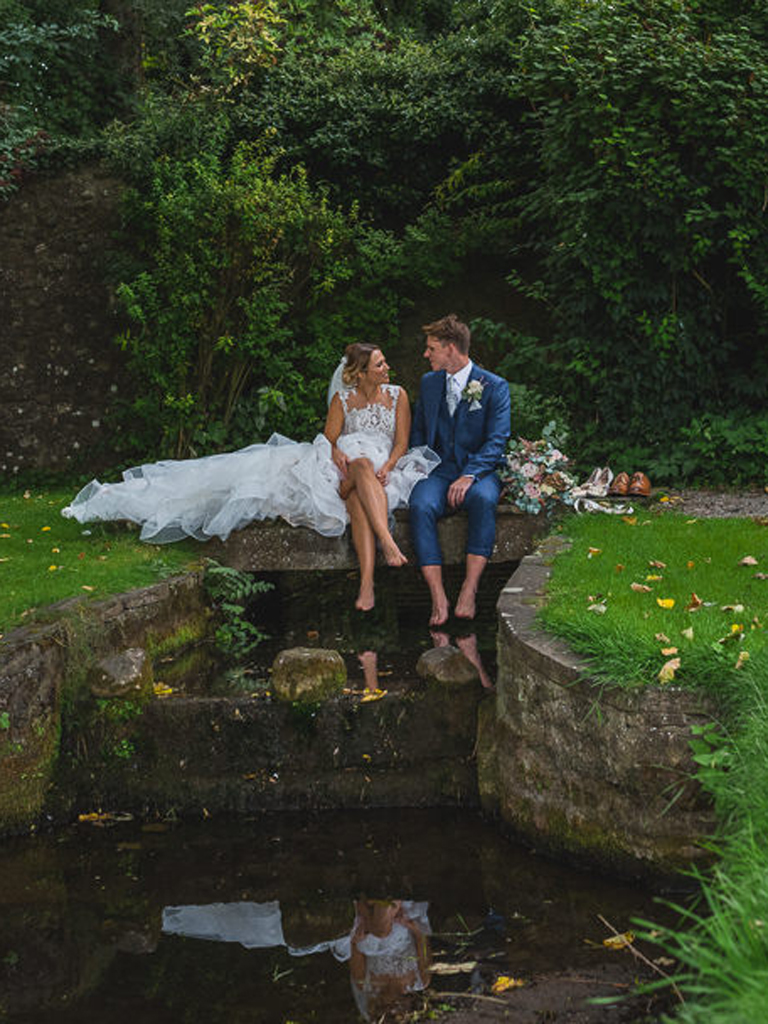 The Coach House
The exclusive Coach House is a converted stable block and hay barn, just across from the 17th century Main Hall. This recently refurbished self-contained wedding venue offers contemporary design along with period charm.
The ballroom features 3 stunning chandeliers, 2 of which are from a French chateau! The contemporary and clean decor allows you to dress the room to your own style and with colour change wall-wash lighting it can be transformed for a glamorous evening party at the flick of a switch.
The ballroom has doors to the rear which can open up in to the Stable Lounge, this stunning and spacious reception lounge with stoned walls and a beamed ceiling, which has a fully glazed frontage that opens onto a south facing terrace with gorgeous views.
Headlam Hall Weddings - The Best Bits!
If you haven't visited this gorgeous venue yet, we highly recommend doing so, and here are our top 3 reasons why:

1) The Grounds
We have already mentioned the grounds a few times above, but seriously, the gardens at Headlam Hall are AH-MAY-ZING! The perfectly manicured lawns and lovingly nurtured gardens still manage to maintain a typical cottage garden feel. We've had the pleasure of shooting at Headlam Hall for well over a decade and never tire of its beautiful surroundings. Heart-stopping wedding portraits are guaranteed at this venue! The terrace, which overlooks the gardens is also licensed for ceremonies, allowing you to tie the knot in this serene setting.

2) Family Run Business
Headlam Hall has been under the ownership of the same family for over 40 years, and it really does show. The staff are always very friendly and efficient, combine this with next level care and attention to detail, which is what really makes Headlam stand out from the crowd

3) Longevity
There are plenty of what you might call "novelty" venues popping up in the north east. Lot's of quirky and alternative style venues that will be fashionable for a few years and then fade away (we've seen this SO many times in the past).
Headlam Hall is notone of those venues. That doesn't mean it's strictly'traditional' (just check out the tractor shots below!), but it has been one of the most popular venues in the region for decades, check it out for yourself and you will see it simply oozes character and style as soon as you drive through the gates.
How do I book an appointment?
If you would like to visit Headlam and have a private viewing, give the team a call on 01325 730238.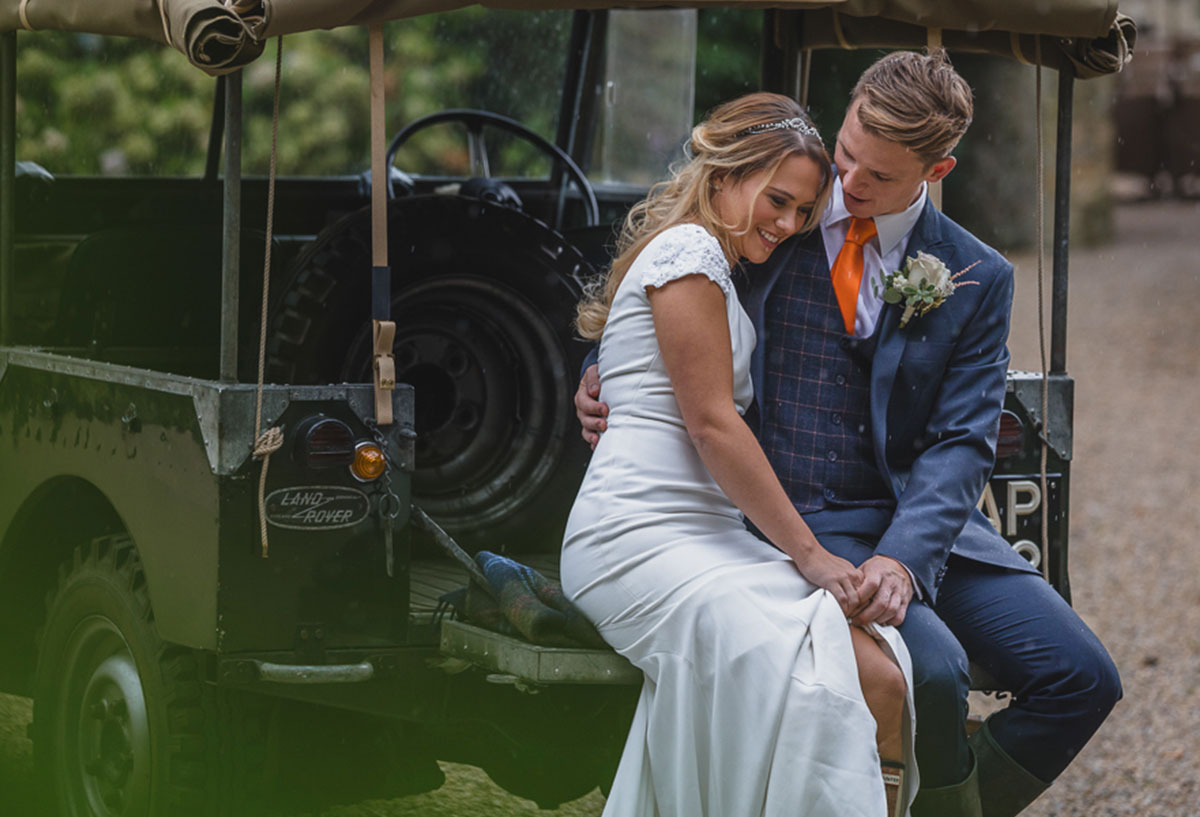 Looking for a Headlam Hall Wedding Photographer?
If you're lucky enough to be getting married at Headlam Hall then drop us a quick email or call us on 01325 382555. We are one of Headlam Hall's recommended wedding photographers and have been shooting weddings at the venue for over 20 years!!
You can also see a section of our Headlam Hall Weddings on our blog.