An exclusive venue set in 300 acres of beautiful Northumbrian countryside
Welcome to our fifth and final post from our 5 part series on our favourite North East wedding venues.

Our final venue choice is somewhere we have fallen in love with again recently, having had the pleasure of shooting there twice over the last couple of months for the weddings of Sam & Samantha and Helen & Rob, some of which you may have seen featured on our Instagram profile several times this week.

This unique and historic venue is located within the beautiful Northumbrian countryside, but is just 17 miles from Newcastle city centre, and has recently undergone an extensive refurbishment, which includes several of the main wedding reception rooms.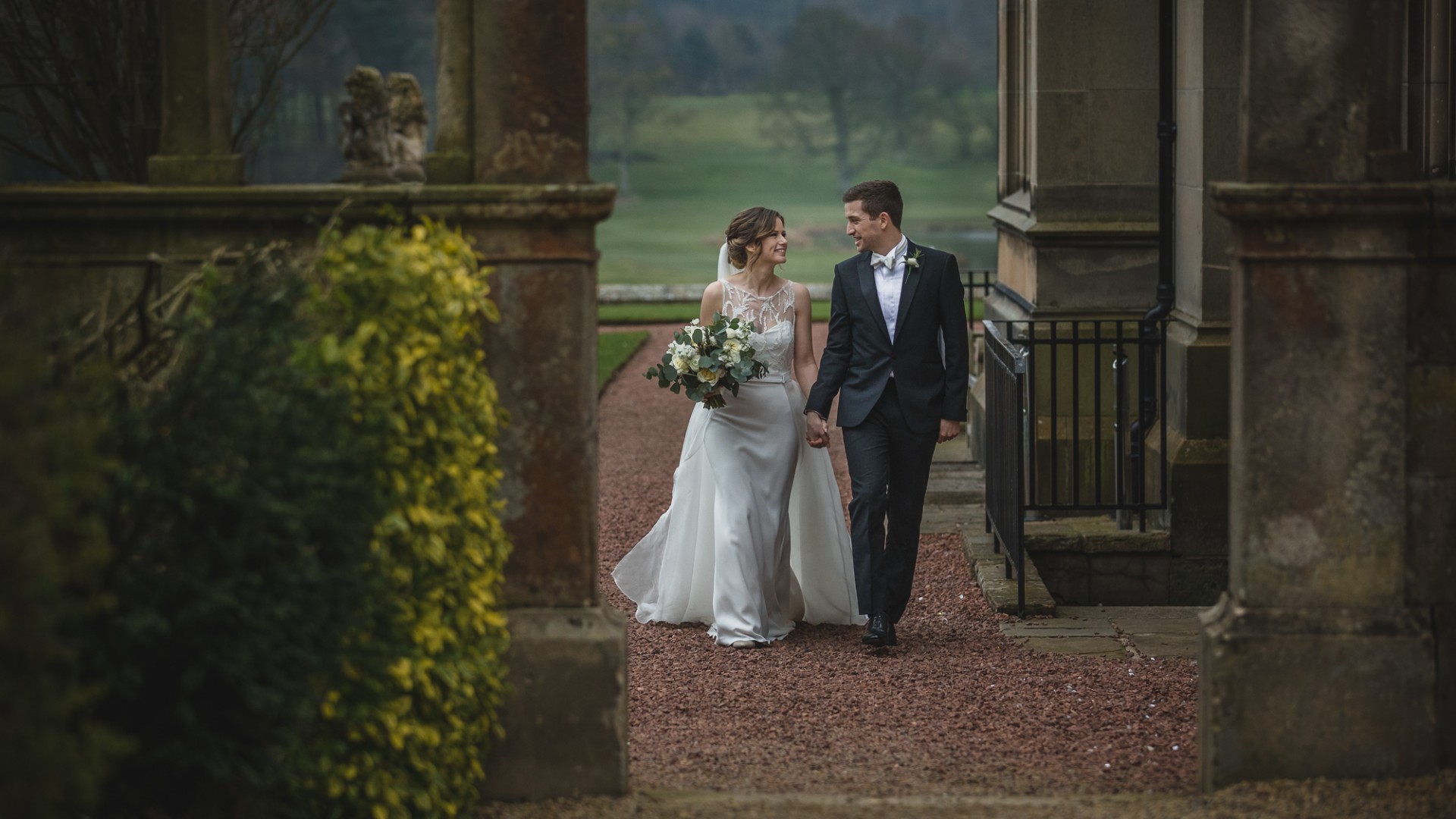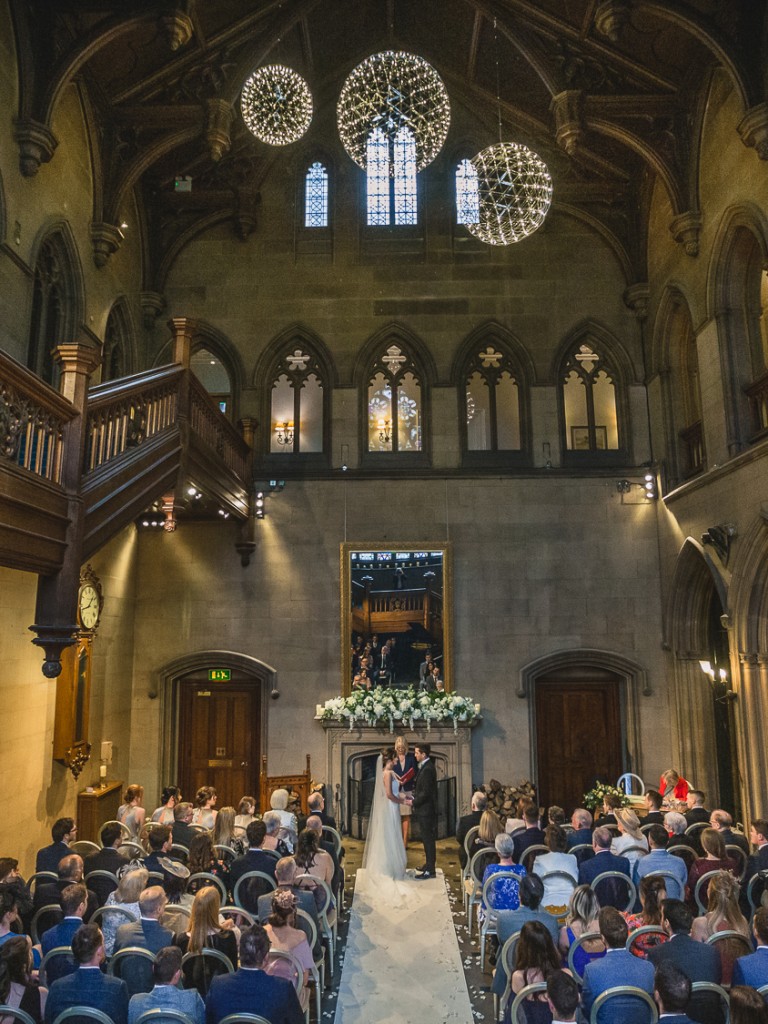 THE GREAT HALL
Registered for civil marriages, the breathtaking Great Hall is the heart and soul of the East Wing and will be the incredible backdrop to your ceremony at Matfen Hall.

Coming down the spectacular, sweeping oak staircase is a fairytale moment for every bride. Watching you make your entrance down this incredible staircase will not only leave your partner breathless, but your wedding guests too!

Other features include the spectacular original oak ceiling, sensitively highlighted with suspended contemporary orbs of light creating a virtual firework display overhead.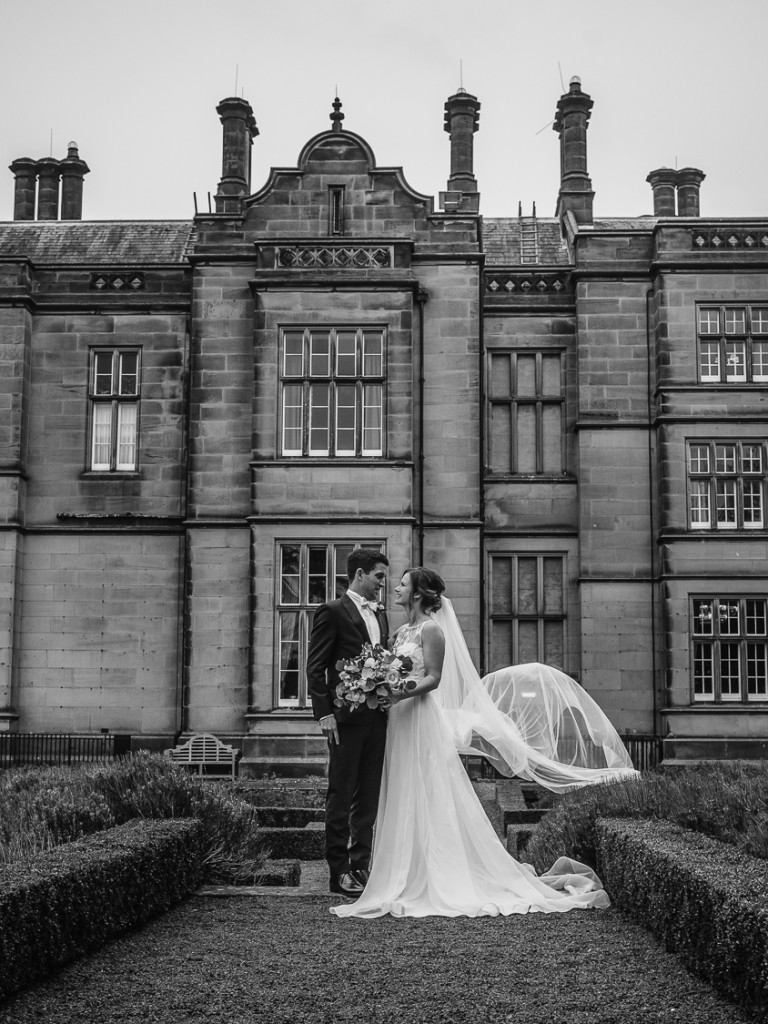 OTHER FEATURES AT MATFEN HALL
Matfen Hall features several areas of interest for your wedding day. The Cloister courtyard can be used throughout various parts of your wedding day – the magical festoon lit area is perfect for outdoor ceremonies, alfresco dining or your sparkler send off at midnight.
The vault bar and cloisters is perfect for intimate evening receptions - a stylish and unique space for you and your guests to dance the night away.

The hotel also features 53 guest bedrooms plus the Bridal Suite (included in all wedding packages). This is a corner room featuring glorious views and a stunning four poster bed.
3 KEY REASONS TO CHOOSE MATFEN HALL
Here are our top 3 reasons to add Matfen Hall to your shortlist of North East Wedding Venues…

1) The Great Hall

The jewel of the venue's east wing - the Great Hall offers a huge stained-glass window, the perfect backdrop to your wedding vows. Plus, the staircase (which we've mentioned more than once) really is like no other!

The great Hall at Matfen Hall will leave you breathless, and will have your guests talking about your wedding for years to come.

2) The Exclusivity

Couples are offered exclusive use of the East Wing at Matfen Hall. You can rest assured that yours will be the only wedding taking place that day, and you will looked after by a dedicated expert team of wedding professionals, with over 35 years of events experience between them! On top of the wow factor that the reception rooms leave you with, we particularly love the Bridal Suite as well as being large and beautifully decorated it has large windows which flood the room with natural light, making a perfect space for hair, make up and photography

3) The Team

As with our previous four venues, we really believe that as beautiful or unique a venue is an attentive team is a must to make your day run smoothly and stress free. Matfen Hall wedding team is no exception and both our wedding clients and ourselves could only speak really highly of everything prior to the day and on the wedding day itself.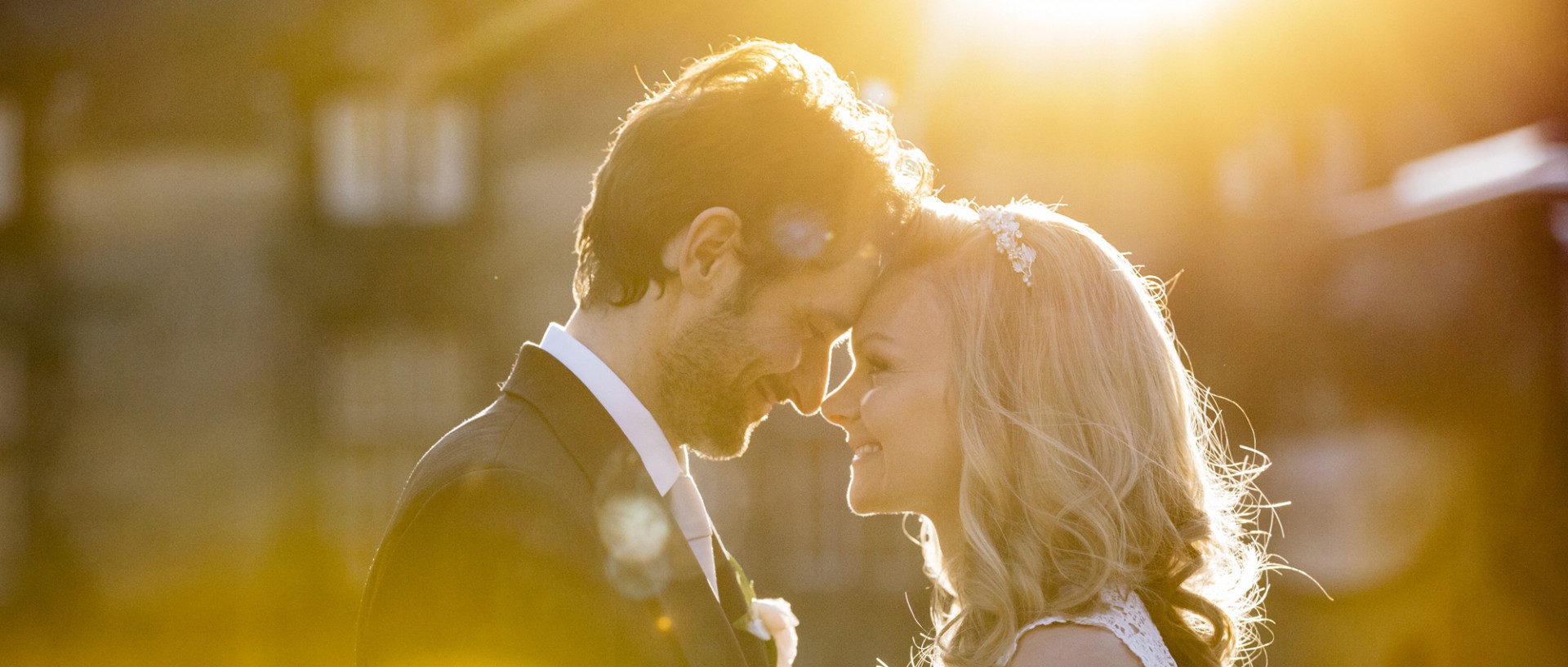 Looking for a Matfen Hall Wedding Photographer?
If you are lucky enough to have secured your date with Matfen Hall and are now looking for a wedding photographer, we would love to chat to you about your wedding plans. Drop us an email to info@stanseaton.com or please do give us a call on 01325 382555