HEART-STOPPINGLY BEAUTIFUL
Welcome to part 3 of our 5 part series on our favourite wedding venues. For those of you that are joining us for the first time, you can read our first post about stunning Middleton Lodge estate here, and our second, covering the luxurious 5 red star resort, Rockliffe Hall, here.
Compiling our top 5 wedding venues has been a much more difficult task than we expected. When we started to filter down the hundreds of wedding venues in the region, we put together a list of features and values we look for in a wedding venue. Incredible service is obviously a key factor when choosing the location of your wedding reception, as is the food, the team, the setting and the photographic opportunities. But today's venue choice was more of an instinctive decision!
That's not to say that this venue doesn't excel when it comes to service and style, and there are endless photo opportunities in and around this gorgeous manor house, but there's something about this venue that's difficult to put into words. A certain X-Factor, if you will. And you'll know it the second you walk through the doors at Lartington Hall.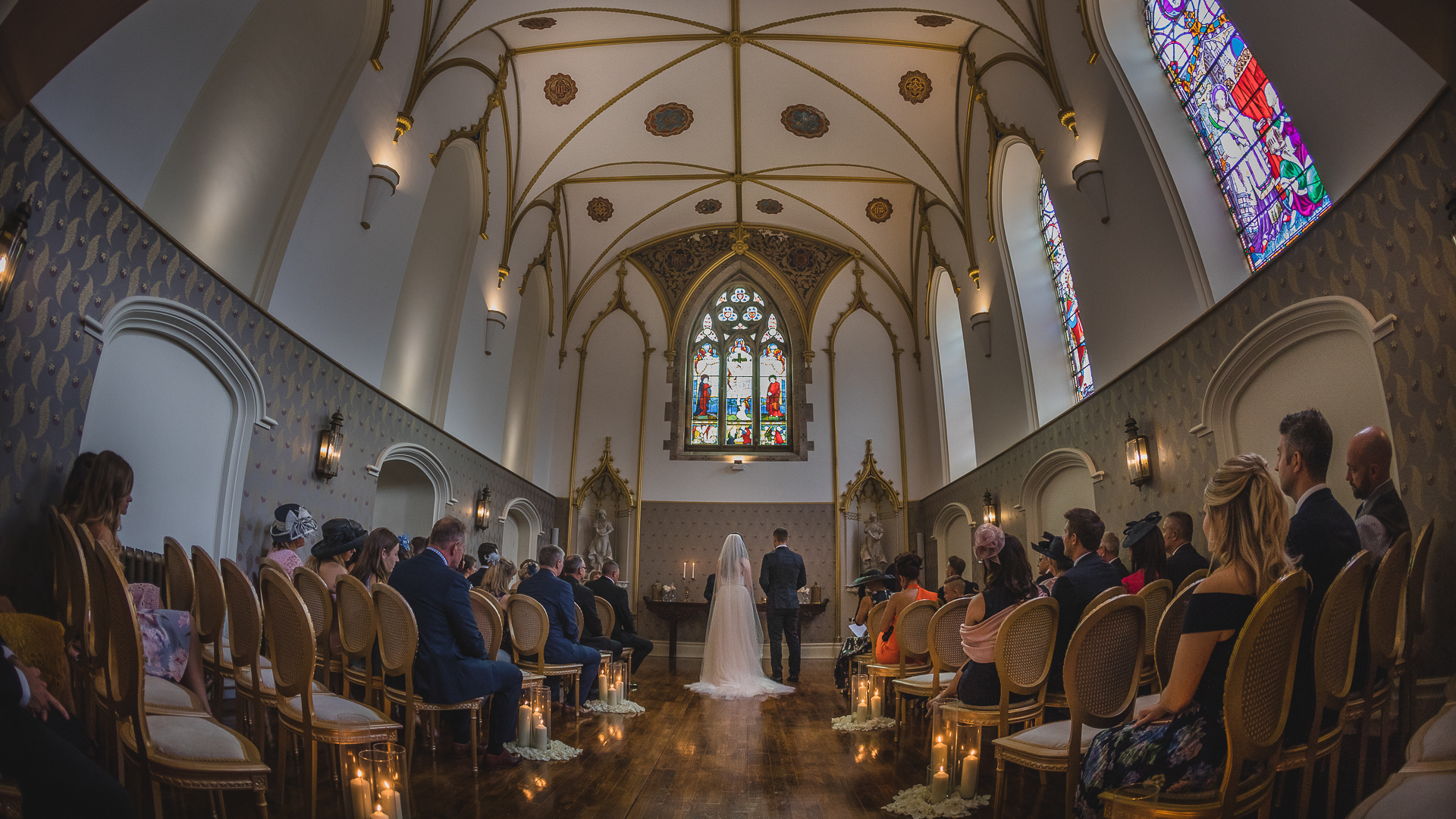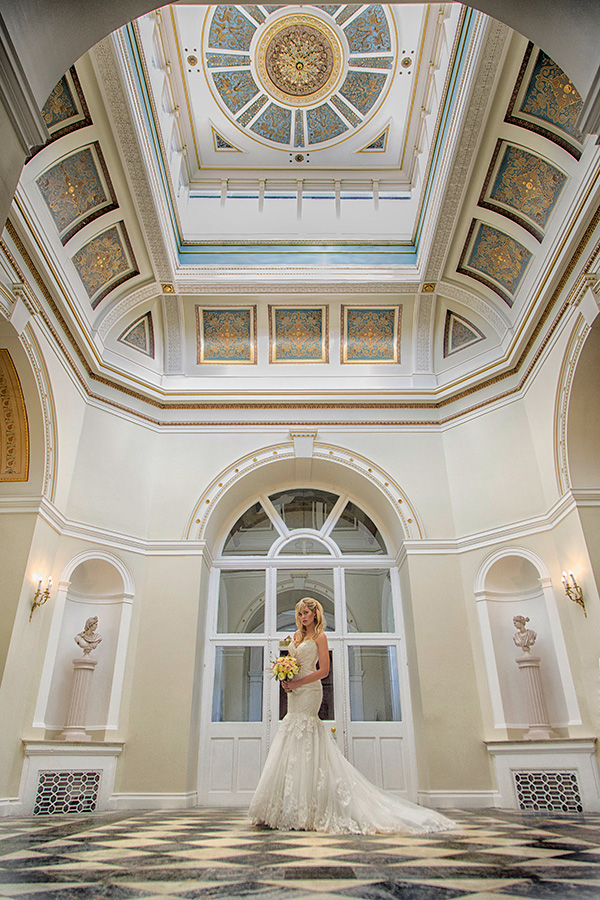 TIMELESS, ELEGANT & IMPOSSIBLY GLAMOROUS
Entering the classical, domed Grand Corridor will take your breath away. The beautiful ballroom, stylish dining room and romantic gardens are all perfect spaces to create lasting impressions throughout your day. And to top it all off, this place even has its own fully licensed private chapel!
With light pouring in from all directions, this place is just a photographers dream. We were honoured to be involved in one of the very first photoshoots at the venue back in 2013, and have to admit to falling in love from the moment we laid eyes on this place!
Read on to find out exactly why we think this and we are sure you will certainly want to visit Lartington Hall for yourself.
Lartington Hall Weddings - The Best Bits!
So, what is it that makes 'Lovely Lartington' just so very special? Here are 3 very good reasons to add this location to your shortlist…

1) The House
I know this is starting to sound a little repetitive. But seriously, when you see this place you'll totally understand why we gush so much! The refurbishment of Lartington Hall has been completed with such attention to detail that it is impossible NOT to be this enthusiastic!
The original features of the building have been preserved, but the interior is airy, luxurious and clean. Beautiful reclaimed marble and stone floors feature alongside Venetian mirrors and furnishings from Mulberry, Zoffany and Colefax & Fowler.
From a photography point of view there are literally endless opportunities to capture the most beautiful wedding day images. Every visit to this venue leads to us finding new spaces and fresh inspiration

2) The Exclusivity
Weddings at Lartington Hall are an exclusive affair! You literally have the whole house to yourself - the most idyllic home from home, and it's yours to share with your nearest and dearest.
You will have full exclusivity at Lartington, with just your family and friends. There are 12 double en-suite bedrooms with heated bathroom floors, motion detect lighting, pure wool carpets, goose down bedding and much more to give your lucky wedding guests the ultimate in after-party relaxation.

3) The Owners
John and Shona, the husband and wife team behind the restoration and management of the venue are incredibly passionate about Lartington and thoroughly enjoy sharing their stunning house with the lucky couples that get to spend the biggest day of their lives there.
John and Shona are often present throughout every wedding at Lartington, though you wouldn't realise it. They oversee every detail and ensure that you and your guests have the most amazing experience.
We would definitely recommend heading over to one of their many 'open house' events throughout the year, where you will have a chance to discuss your ideas with Shona and find out more about the venue's different packages.
Sounds AMAZING - What now?
If you're interested in finding out more about Weddings at Lartington Hall, you can contact the wedding team directly on
01833 651 850 or contactus@lartingtonhall.co.uk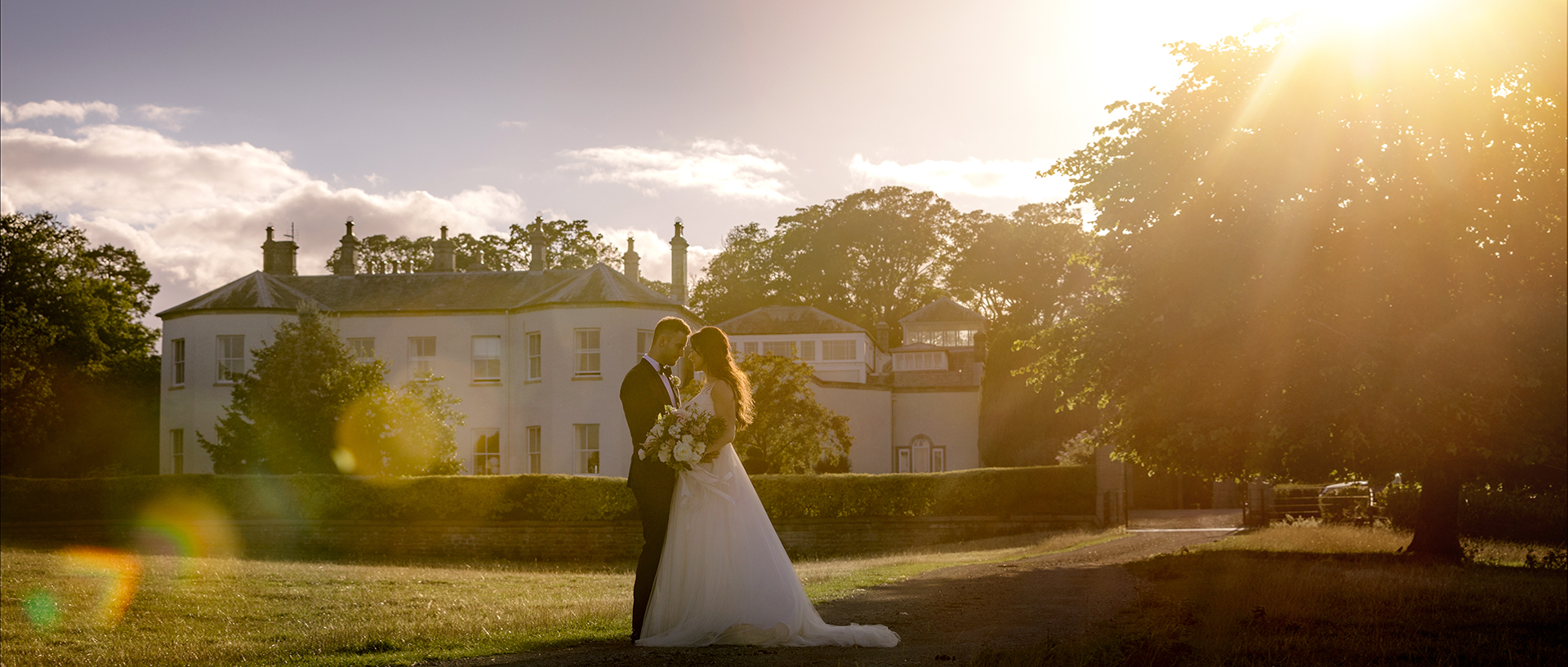 Looking for a Lartington Hall Wedding Photographer?
If you're lucky enough to already have your date booked at Lartington Hall and have not yet chosen a wedding photographer, we would love to hear more about your wedding plans.
Drop us an email or call Jane on 01325 382555. You can also see a small selection of our recent Lartington Hall Weddings on our blog.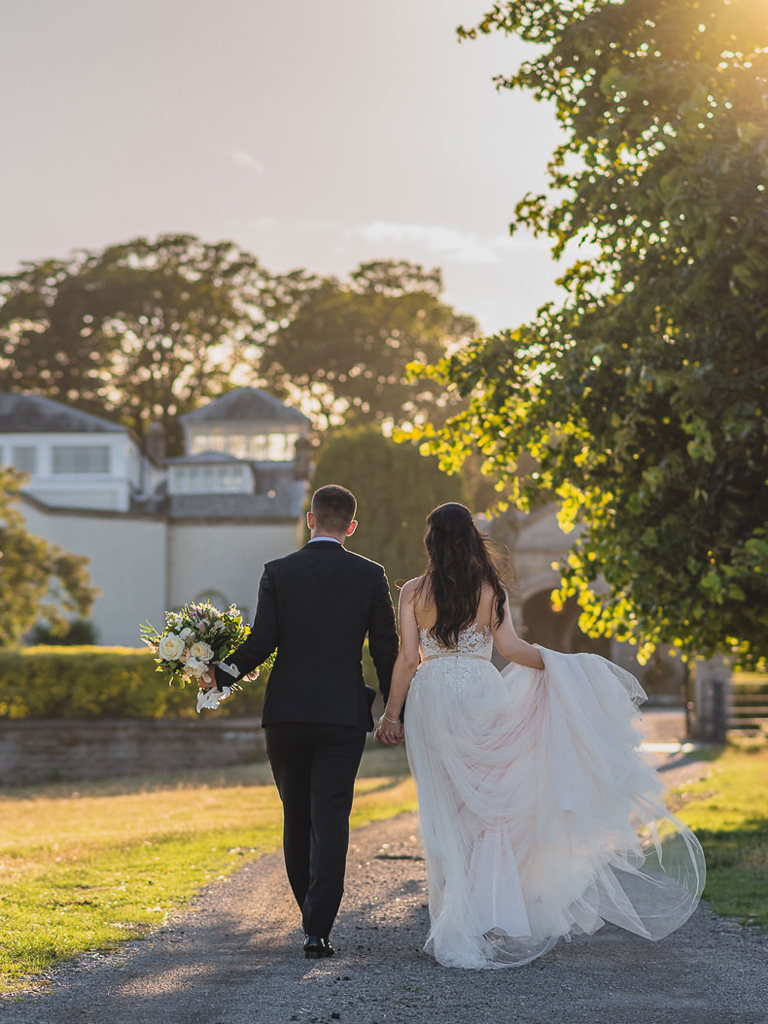 Top 5 Wedding Venues - Part Four
Part 4 of our top wedding venues is coming soon. Follow us on Facebook & Instagram and you'll be the first to know when the next of our favourite wedding venues is released.
https://www.facebook.com/StanSeatonPhotography/
Lartington Hall Image Gallery